Amanda Marten, FNP-C
Manager, Learning - Provider/ACA, GoHealth Urgent Care
Amanda is a Family Nurse Practitioner who specializes in clinical training at GoHealth Urgent Care. She originally attended the University of North Georgia, where she earned a Bachelor of Science in Biology. Amanda then pursued her interest in nursing, graduating with honors, from Kennesaw State University. While working in the neuro/trauma intensive care unit, she completed her Master of Science in Nursing degree from the University of Alabama at Birmingham. She has worked primarily in urgent care settings and clinical education. In her spare time, she enjoys gardening, traveling, and anything outdoors!

Brooke Phagan, RN, BSN
Urgent Care Consultant
Brooke has amassed ten years of experience in urgent care, working in various roles. She has developed and implemented multiple educational initiatives catering to clinical professionals, such as medical assistants. In her most recent work, she served as the Director of Education and was an integral part of urgent care operations. Brooke has now diversified into exploring other on-demand medical services beyond the urgent care sector. Nevertheless, she continues to provide consultation services to the urgent care industry. During her leisure time, she dreams of having free time, but her two lively toddlers keep her occupied.

Cierra Ridgeway, MA-C
Area Manager, MultiCare Indigo Health
Cierra Ridgeway started her healthcare career as a certified nursing assistant in long term care and acute care settings. She later worked as a medical assistant in urgent care and multi specialty practices for around 6 years. Cierra earned a Bachelor of Science in Psychology then transitioned into an administrative role as clinic manager and currently works an an area manager at MultiCare Indigo Health. Cierra is engaged and has two pups, Leila and Ziggy! She enjoys hanging out with her fur babies, traveling, spending time with her friends and loved ones, and sniffing out fun new places to eat with her fiancé!

Jackie McDevitt-Capetola, PA-C
Senior Medical Editor, Hippo Education
PA Jackie McDevitt-Capetola graduated from Hofstra University with her Masters Degree in Physician Assistant Studies in 2014. She has worked in both Emergency Medicine and Urgent Care treating both adult and pediatric patients. Jackie is also a Senior Medical Editor at Hippo Education and was one of the lead content creators for UC MA Bootcamp. Although originally from NY, she has since relocated to North Carolina and is loving southern life with her children and husband.

James Howell, MA
Clinic Lead Medical Assistant, Carbon Health
James Howell has been an impactful medical assistant throughout California (North, Central, and South) in a 13 year span. James is a Clinic Lead medical assistant at Carbon Health while completing his bachelor's in psychology. He is a new cat dad of a rambunctious 6 month old kitten named Mis Ross. In his spare time, he enjoys performance arts and a good brunch with friends.

Jen Swisher PA-C, MPAP
Medical Editor, Hippo Education
Jen Swisher studied Public Health Sciences at the University of California, Irvine which led her to obtaining her graduate degree at the Keck School of Medicine of USC Physician Assistant Program. She started her career over a decade ago in surgery: pediatric, oncologic, and trauma. She has now made her way home to emergency medicine in Orange County, CA for the past 5 years. Jen also serves as an Emergency Medicine Medical Editor at Hippo Education. In her free time, she soaks up sweet moments with her firefighter husband, three daughters, and two shiba inu pups.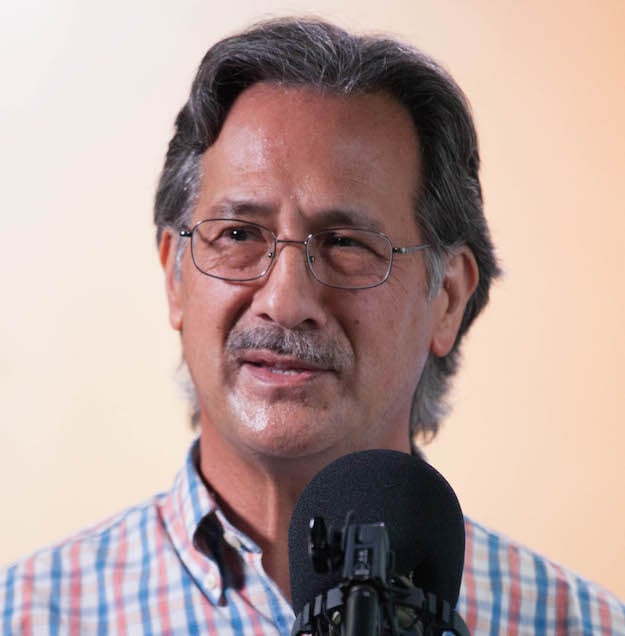 John Mabee, PhD, PA-C
Assistant Professor of Clinical Family Medicine (Retired), Keck School of Medicine of the University of Southern California
John has over 20 years of experience as a clinically practicing PA, most of which were spent at LAC-USC Medical Center in emergency medicine serving the needs of a diverse, medically underserved population. In 2001, he joined the Keck School of Medicine of USC PA program as a full-time faculty member, and retired in 2015 after 14 years as a PA educator. His personal interests include music and Tae Kwon Do, where he holds the rank of 4th degree black belt (Tae Kwon Do master).

Kalsea Guess, MA
Clinical Training Specialist, GoHealth Urgent Care
Kalsea Guess been a MA going on 8 years now with experience in pediatrics, family medicine and urology. She has worked for 2 of the largest healthcare systems in North Carolina (Novant Health and Atrium Health). In 2020, she obtained her Bachelors in Healthcare Management from University of Phoenix and pursed a career as a trainer working for GoHealth Urgent Care in 2022. In her free time she enjoys painting (freestyle) and trying new dishes to cook!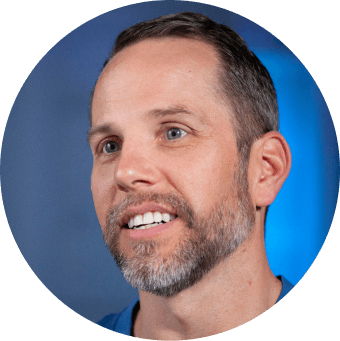 Matthieu DeClerck, MD
Assistant Professor of Emergency Medicine, University of Southern California
Dr. DeClerck completed his residency in Emergency Medicine at the Los Angeles County/University of Southern California Medical Center in 2010. Since then, he has worked in multiple emergency room and urgent care settings in Colorado and California. He completed a fellowship in Wilderness & Environmental Medicine at Stanford University in 2013, prior to returning to his home town of Los Angeles. He is the course director for a Wilderness & Survival Medicine course at the University of Southern California.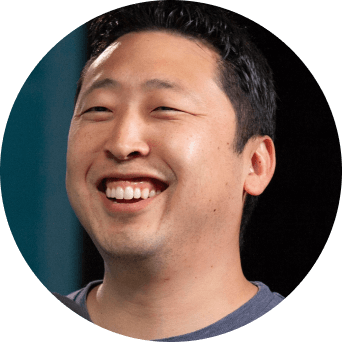 Paul Jhun, MD
Assistant Professor of Emergency Medicine, University of California San Francisco and Senior Vice President, Hippo Education
Dr. Jhun loves learning, developing, and delivering creative educational techniques and leads the content innovation team at Hippo Education. He is one of the most humble and likable educators you will ever meet. We learn something every time he puts together a piece of education. He is an award-winning national lecturer and former assistant program director for the Emergency Medicine residency program at the University of Southern California.

Sanjana Erasmus
Lead Training Specialist, GoHealth Urgent Care
Sanjana is the lead training specialist for MAs and medical scribes at GoHealth Urgent Care. She graduated with a bachelor's degree in Biomedical Sciences and has over 8 years of urgent care experience. She is an East Coast transplant, originally from NY but now a self-proclaimed Pacific Northwestern, though still can't be persuaded to go hiking.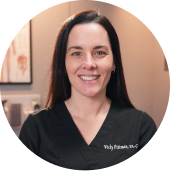 Vicky Pittman PA-C, MPAP
Director of Education, Hippo Education
Vicky Pittman attended the Keck School of Medicine of USC Physician Assistant Program. Since graduation, she has worked for a decade in community emergency departments and urgent care centers across Oregon, New Jersey, and Tennessee. Vicky also serves as a Director of Education at Hippo Education. In her free time, she loves spending time with her two daughters, traveling with her husband, and taking her fluffy corgi on long walks on the beach.