After nearly two years, the EM world is more exhausted than ever.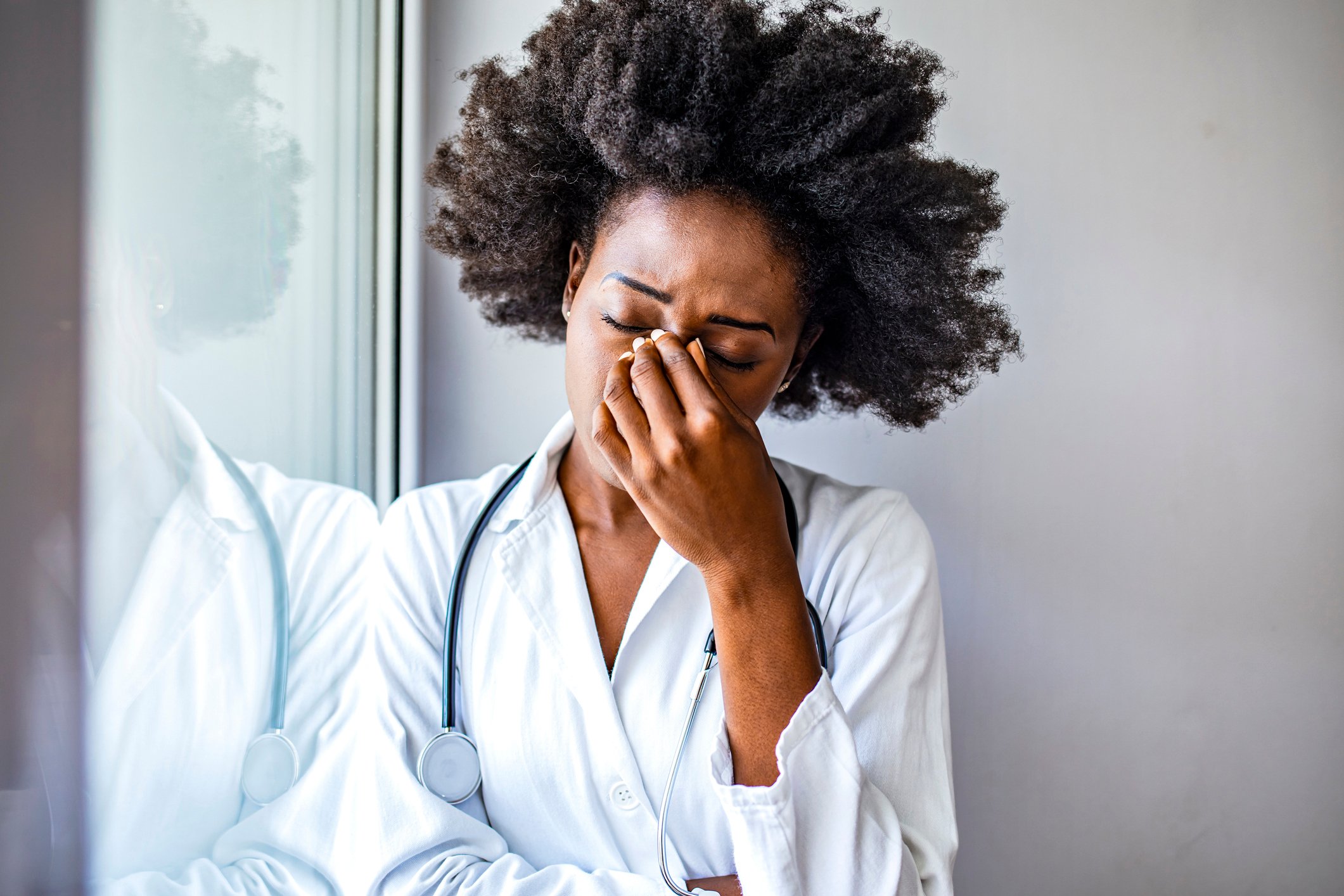 On Hippo's weekly podcast ERcast, physicians were recently polled about their feelings on the state of EM today. There was a common theme in the responses: Exhausted. Depleted. Near dead. After twenty-two straight months of a worldwide pandemic that doesn't seem to be dissipating anytime soon, these answers weren't all that shocking. In fact, this one summed it up all too accurately: I can't believe I'm still doing this s**t.
EM has always been a specialty where you put your own interests second during your shift. The emergency room is an open door to the chaos of the moment. Everything other humans do on a routine basis -- eating, drinking, peeing, resting, sleeping, crying – gets set aside by EM folks for longer than anyone else would ever tolerate. But we've reached our brink, and for those of us who are still hanging in there, how long will we be able to? We are, to put it simply, beyond burned out.
But we're still doing it, every day, every night.
I don't have a magic solution to offer. It is painful to witness the raw exhaustion from the EM community. But I do have pride. At Hippo, we are prouder than we ever could have imagined that the world's EM community continues to step up and place themselves between danger and patients, in an environment that has varying levels of support and hostility.
If you're able to, I hope you'll join your community at Essentials of Emergency Medicine in San Francisco in May. It is destined to be one of the few places on the planet this year where nearly everyone around you will know exactly what you have been going through lately. Take a look below at what Essentials has to offer. Like always, there will be great education and good times, but the most valuable thing right now might just be the chance to take a break, hang out with your people, and get a chance to remember why we're doing this in the first place.
Thank you for your commitment to medicine,
Aaron Bright, CEO and Founder of Hippo
---
MORE ABOUT ESSENTIALS OF EMERGENCY MEDICINE
Enjoy demos and moderated discussions that tackle today's most controversial clinical issues, and check out our signature 5-15 minute lectures from an all-star faculty. Plus, you'll gain 15+ hours of Cat 1 CME! Come join us live in San Francisco for the premier conference of the year! And now until March 30th, we're offering an Early Bird special of $1,190, so take advantage before it's too late. Get your tickets now.