And how to crush it your first time
If you've been in emergency medicine for more than a minute, you've heard that MyEMCert is replacing the ConCert exam for recertification. After 2022, the ConCert will be retired entirely. But this is really good news. Designed with the preferences of ABEM physicians in mind, MyEMCert was informed by years of interviews, surveys, and focus groups with real emergency medicine physicians. The goal is to make physicians better by taking this exam, not to stress and assess them on irrelevant topics. MyEMCert shifts the continued certification process into a simple, manageable, and relevant discipline. So let's break it down.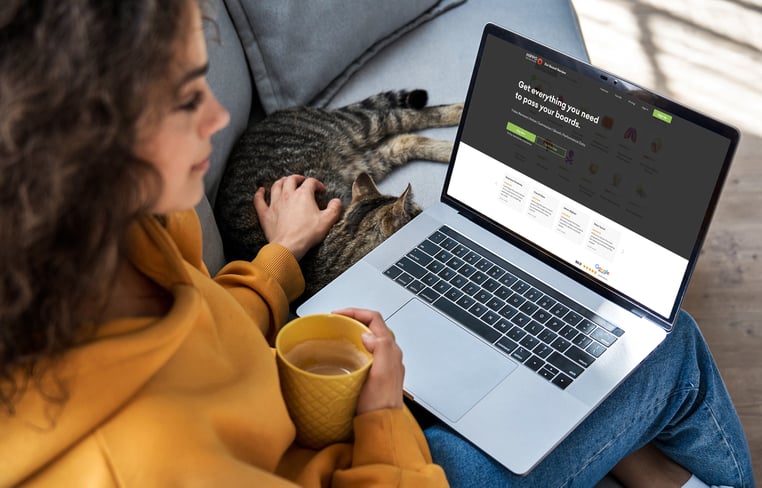 Testing Modules
MyEMCert is comprised of 50-question topical modules. Eventually, eight modules will exist but only six are released and available for testing at this time:
Abdominopelvic
Abnormal Vital Signs and Shock
Trauma and Bleeding
Thoracorespiratory
Neurology
Social and Behavioral Health
Head and Neck (coming in 2022)
Nontraumatic Musculoskeletal (coming in 2022)
Recertification requires that four modules must be completed every five years. You'll have four hours to complete the module, with options for pausing if needed. But the best part we've all been waiting for…
It's Open Book
Breathe. As an open-book assessment, you'll have access to all your study resources—provided it's not another person. We recommend utilizing resources you're familiar and comfortable with navigating. In each module, 80% of the questions are based on patient presentations from core topics; the remaining 20% are based on key practice advances from literature and clinical policies. You can find a description of possible patient presentations for each module as well as Key Advance synopses on the ABEM website.
Test Administration
MyEMCert was designed for desktop or laptop administration. Though you may be able to access the exam by phone, tablet, or iPad, it is highly recommended you do not for the sake of images and layout. We recommend blocking off a time and a location conducive to deep focus.
Preparation
While MyEMCert is open book, the last thing you'll want to do is underprepare. Truth is, time is limited. Thus you'll want to be prepped and ready to go! Avoid your chaotic stack of notes and mystery resources and let us do the heavy lifting. Hippo's EM Board Review is your complete MyEMCert preparation with video lectures, show notes, pearl summaries, and QBank questions to help you brush up on your weak spots before test day!
Prepare for MyEMCert with:
QBank: 1,350+ questions designed to target your weak spots and destroy them
Video Lectures: Highly distilled content to give you the exact info you need to pass
Pearl Summaries: Use our cram section for quick, easy referencing during the test
Performance Data: Confidently track your progress as you prepare for your modules
Ready to recertify? Get Hippo EM Board Review and let's crush it.