EM PAs are increasingly becoming a critical part of the house of medicine. Last month, we explored how the EM PA profession evolved and what it takes to become an EM PA. This month, we dive into the diverse settings an EM PA can work in and what that looks like.
EM PA Practice Setting
The practice setting for an EM PA can vary depending on state regulations, hospital policies, and the specific role of the PA. However, the following provides a general overview of common practice settings and supervision scenarios for EM PAs:
Emergency Departments (EDs): The most common practice setting for EM PAs is the emergency department of a hospital, ranging from small community hospitals to large academic medical centers and trauma centers. This can range from:

PIT (provider in triage)
Fast-Track: serves as an urgent care level, treating patients with acute, non-life-threatening conditions
Main emergency department
Critical access hospital: rural; the PA may be the sole provider on duty



Mobile Intensive Care Units (MICUs): In some regions, PAs may work in mobile ICUs or critical care transport teams, providing emergency care during patient transfers


Pre-Hospital Care: EM PAs may be part of pre-hospital care teams, such as helicopter or ground ambulance crews, providing advanced medical care in emergency situations or low-acuity street medicine to prevent unnecessary transfers (Mobile Integrate Health Care)


Tactical Medicine: Some PAs work in tactical medicine, supporting law enforcement or military units in emergency situations


Education and administrative positions: This can range from medical editing for

Hippo Education

, teaching at a local PA school, or serving in hospital administration


Pharmaceutical or Device Industry: PAs can serve as Clinical or Medical Science Liaisons in research and development and work peer-to-peer educating about devices/therapeutics


Disaster Medicine: Serving on the frontlines with FEMA or other aid groups, volunteering with local emergency management agencies


Insurance industry: PAs can guide treatment and reimbursement protocols, review charts, and other health insurance underwriting duties


Expert witness and legal medicine: Just like physicians, PAs can serve as

clinical

experts and provide an opinion regarding clinically practicing PA colleagues practicing according to the standard of care
PA Supervision Requirements
PAs are authorized to act as an agent of their supervising physician and practice medicine with the supervision of licensed physicians. Each state has its own laws regarding supervisory requirements.

While PAs are legally dependent medical providers, the practice of medicine as a PA can allow for significant autonomy when it comes to clinical decision-making and caring for patients. The level and years of experience, state laws, hospital bylaws, credentialing committee, and additional training often influence the degree of supervision and/or autonomy. How supervision looks varies from onsite to telephone and telehealth and is also, you guessed it, dependent on laws and the setting in which the PA is practicing.
Written agreements are also state law-dependent but operate to set forth parameters in how the PA and physician relationship is to function and the PA's scope of practice. They go by many names, ranging from "delegation of services agreement," "supervision agreements," "delegation agreements," "physician-PA practice agreements," "scope of practice," or "supervision protocols."
Regardless of what the document is called, the general aim is to define the role of the PA at their current job site and should be flexible. Typically, one document can include several supervising physicians so long as they work in the same setting and provide the same scope of medical services. These documents usually include the following information:
Prescribing and written order authority
Which procedures can be performed independently
Which procedures a PA can assist in
Authorization for ordering diagnostic tests
Documentation and co-signing requirements
PA licensing information
The location and setting where the agreement is valid
Circumstances in which consultation is required
A (Sample) Day in the Life of an EM PA in the ED
Amber Sheeley, EM PA-C here, with 20 years of practicing medicine under my belt. Although no two days look the same in the life of an EM PA, I wanted to do my best to give you a peek into what a typical day could look like.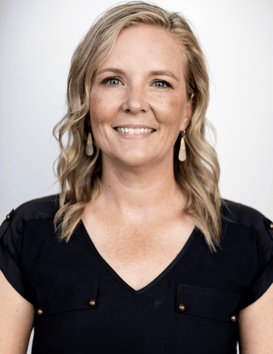 As a PA in a Level 1 trauma center, I enter my shift in the ED and conduct a visual survey of the hallway beds (full, not full, doubled up?) which gives me a quick feel for how the night went, what the hospital bed status must be, and if I will spend the day seeing patients from triage and the waiting room.
The variety of cases in a Level 1 trauma center are vast, and in my shop, PAs are expected to see patients of any acuity and practice independently. Staff physicians are on site and utilized as needed. Consultants are available in just about every specialty, so we work closely with residents as well. We are trained in a variety of procedures including laceration repair, thoracentesis, paracentesis, lumbar puncture, chest tube placement, intubation, and use of POCUS.
Long wait times, work-ups done from the waiting room, and even longer boarding times require meeting our patients with compassion and clear communication. One of the ways I serve the department is by identifying which patients are likely to be discharged and expediting that process. This reduces wait times, improves flow, and helps with patient satisfaction.
In the last hour of my shift, I try to wrap up my patients by clarifying plans from consulting teams, finishing documentation, discharging patients, and placing triage calls to admitting services. Fortunately, I work in a setting where my co-workers value PAs as colleagues and peers. I am proud to be a part of a team of highly trained EM nurses, physicians, PAs, and NPs who are among the best in their field and provide high quality care to our patients despite the challenges we face in the ED.
As detailed above, it is clear that EM PAs are a valuable asset to emergency medicine. The required advanced education, modeled after physician didactic and clinical training, as well as abundant resources, experience and training allows for EM PAs to safely treat patients with significant autonomy in collaboration with a licensed EM physician.
This is by no means an exhaustive blog on what it takes to be an EM PA, but is meant to serve as an introduction to the profession, the training it takes, and structure in which we practice. The Society of Emergency Medicine PAs, SEMPA, is a great resource for those seeking more information about the EM PA profession.
More information:
https://pubmed.ncbi.nlm.nih.gov/33853588/
https://www.nccpa.net/wp-content/uploads/2022/05/Emergency-Medicine-PAs-NCCPA-SEMPA-Survey-Report-Final-05.10.22.pdf
https://pubmed.ncbi.nlm.nih.gov/33608373/