Urgent care centers represent a vital component of the American health care system, as evidenced by their rapid growth over the last decade and urgent care's role during the COVID-19 pandemic; but demand for urgent care services has highlighted a need for focused education for the clinicians practicing in this nuanced environment. By equipping clinicians with specialized urgent care education, urgent care centers can better support their teams and improve patient outcomes.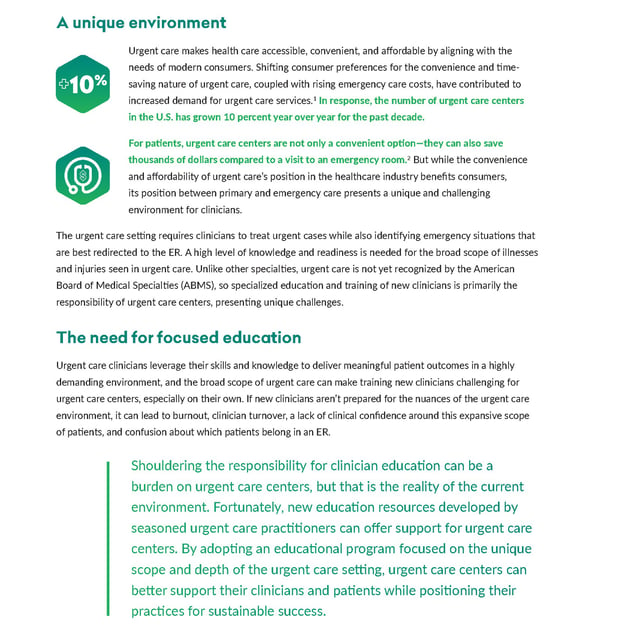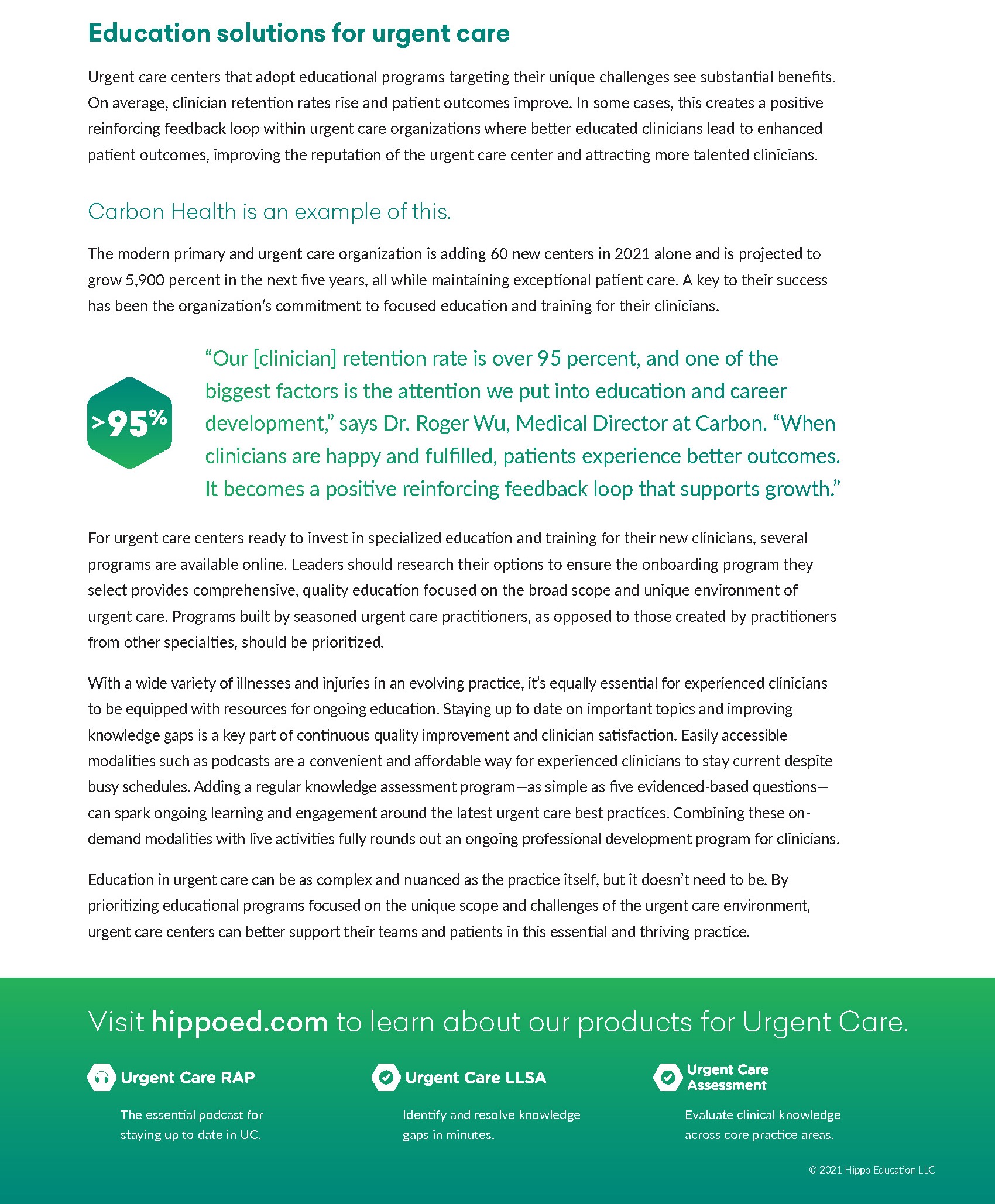 End Notes
1 Urgent Care Centers in the US industry trends (2016-2021). IBIS World. 2021.
2 Ho V, Metcalfe L, Dark C, et al. Comparing Utilization and Costs of Care in Freestanding Emergency Departments, Hospital Emergency Departments, and Urgent Care Centers. Ann Emerg Med. 2017.
About the authors
Aaron Bright, MD, is the CEO of Hippo Education.
Lou Ellen Horwitz is the CEO of the Urgent Care Association (UCA).
Hippo Education and the Urgent Care Association have an ongoing partnership to meaningfully improve urgent care education and training across the industry.