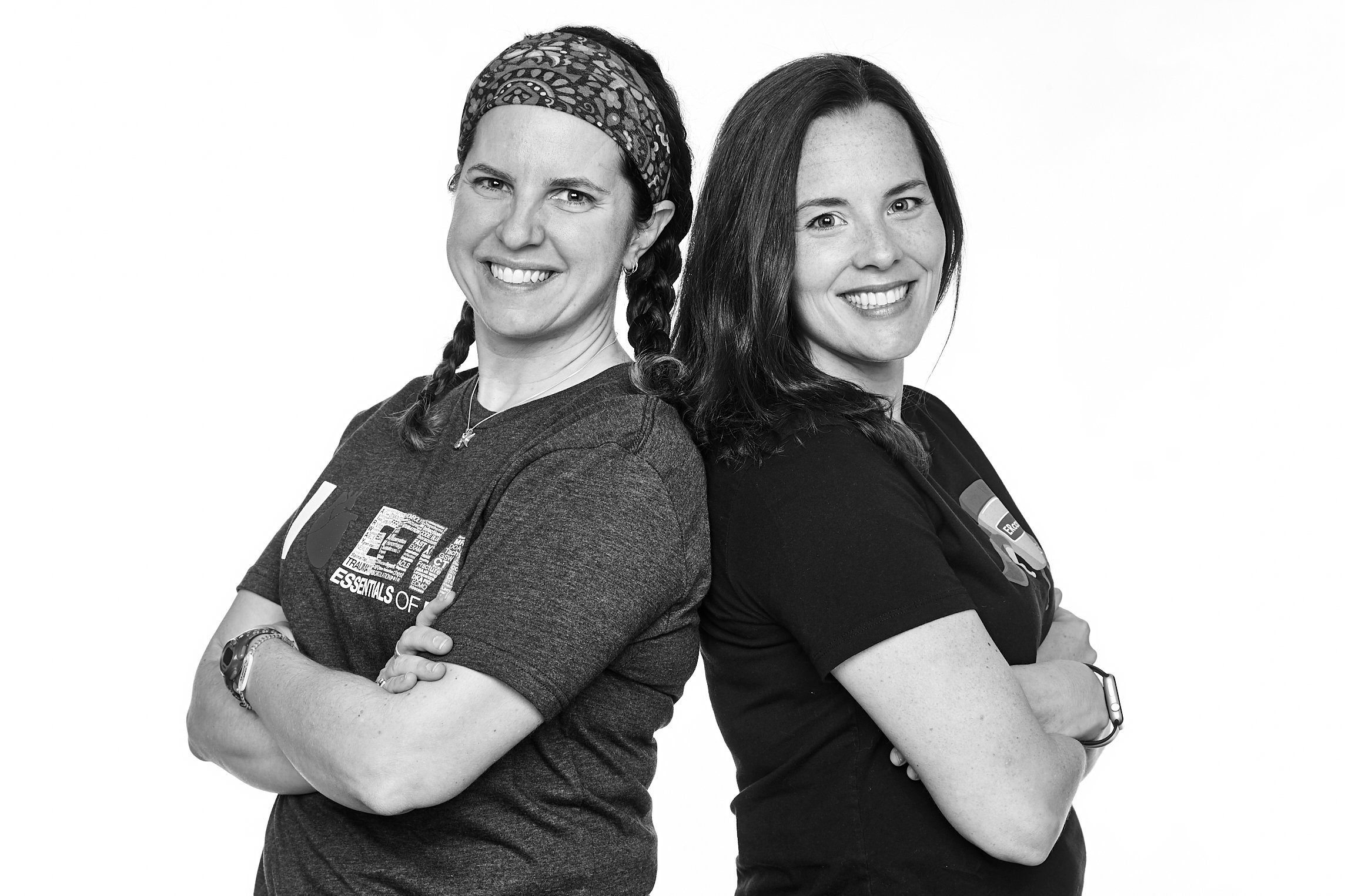 An Interview with PAs Katie Iverson & Vicky Pittman
It's that time of the year again when we celebrate one of the hardest-working groups on the frontlines: the PAs. This week, we thought there's no better way to show our support than by hearing straight from the source what these incredible folks do day in and day out. So, we sat down with our very own Katie Iverson and Vicky Pittman (okay, we Zoomed with them, but Zoom's the new sit-down, right?) to discuss the role of the PA in healthcare, the various challenges they face, and their advice for all the newbies in such a critical moment in medicine.
Q: For those who aren't familiar, can you tell us what the role of the PA is in patient care?
Vicky: PAs are part of the medical team taking care in all facets of medicine. We work in both inpatient and outpatient settings in all medical and surgical specialties. Any place you'd find a doctor working, there may be a PA working right along as a member of the collaborative healthcare team.
Katie: In some states, PAs can own their own practice, but they need to work collaboratively with physicians. The licensing requirements about supervising physicians vary by state.
Q: How do PAs impact healthcare delivery in the United States?
Vicky: Having a PA in the clinic or on the team will allow more patients to be seen and cared for. PAs help extend healthcare access to more people. AAPA reports that 91% of patients say PAs improve their quality of healthcare.
Q: Why do we celebrate PA Week?
Katie: October 6th is the birthday of Dr. Eugene Stead who founded the PA profession at Duke University, and this is officially PA Day in his honor.
Vicky: We celebrate PA week to help raise awareness of our profession and to increase its visibility. PAs are having an impact near and far, and this is a great way to shed some light on that impact and educate the general public about what their PA can do.
Q: What are the unique challenges to being a PA (yet alone in a pandemic)?
Katie: Because we are not medical doctors, patients who may not be aware of the role of a PA can be confused and ask: "When can I see the doctor?" or "Are you a real doctor?" It just takes time to educate patients about the training we have as PAs. I have personally had these experiences of being asked about the "real doctor," and each one has turned out to be a positive experience when I took the time to educate the patient about my role as a PA and to advocate for my profession. Being "PA Katie" has been a rewarding experience for me, and sometimes my patients will tell their other doctors or specialists: "Well, I'm going to have to run that by PA Katie and see if she agrees with you."
Q: Why was it important for Hippo to get PA-focused products backed by the AAPA?
Vicky: AAPA is the largest national organization of PAs, so you know the education you're getting is quality when it has their backing. AAPA's primary function is in the advocacy of the roles of PAs. Their stamp of approval means a lot, as they help to extend our reach and abilities.
Q: Can PA students get the same usage out of your products as full-time PAs?
Vicky: Yes, they can. Students don't need to accumulate CME hours while in school, but they can claim CME from Hippo products after they graduate. The AAPA Rotation Crash Course was created specifically with students in mind and is really helpful for clinical students who are headed into a new rotation. They'll know what to expect and learn some common conditions they'll see.
Katie: And they'll discover some tips and tricks to help them look like a rock star on their first day.
Q: What was the first thing Hippo wanted to make sure PA students had at their disposal when creating its products, and why?
Katie: The original mission of the PA products from Hippo Education was to make sure that PA students and practicing PAs were ready to take and pass their national boards. That mission has not changed. We have added new and different products since our inception to help PAs continue their medical education between board recertifications.
Vicky: We want PAs to know that we are with them on their educational journey from PA school all the way to retirement.
Q: What new episodes can we expect from AAPA Primary Care RAP, Hippo's monthly podcast with a PA spin?
Katie: We have a few great segments in the upcoming months about neurology and geriatrics, including one on dementia, one on cognitive pitfalls and also a segment on caring for the caregiver. As we all know, that is a hard diagnosis to care for someone through and can put a lot of stress on the caregiver.
Q: As a seasoned clinician, what advice do you have for PA students beginning their career during this difficult time?
Katie: To remember why they decided to go to PA school in the first place. Dig out your application essay and read it from time to time to remind yourself. Be receptive to all types of feedback, as learning is everywhere when you first start your job -- from your supervising doctors and nurses to your lab staff, radiology techs and front desk staff. Be open to advice and education from all people that you work with. And lastly, this is what I have told all my students as they head out into the working world: As a PA, never forget the true immense blessing it is to care for patients and their families in both their sorrow and in their joy. On the hard days, which are sure to come, remember that practicing medicine is a gift, and we are the blessed ones.