Are you deciding if the PANRE-LA is right for you? Have you already signed up for it? Let the PA team at Hippo Education help you feel confident as we all approach these uncharted waters together.
---
Update: Hippo Education's new PANRE-LA study guide has now been released!
---
Big changes are afoot in the world of the PANRE. Starting in January 2023, the PANRE-LA will be an option for those of us who have to recertify. Those of us who are up for recertification in 2024, 2025, or 2026 are eligible for the PANRE-LA. While this is based on the "Alternative to PANRE" (aka 'The Pilot') which was given in 2019-2020, this PANRE-LA is an entirely new experience offered by NCCPA.
Let's review the basics: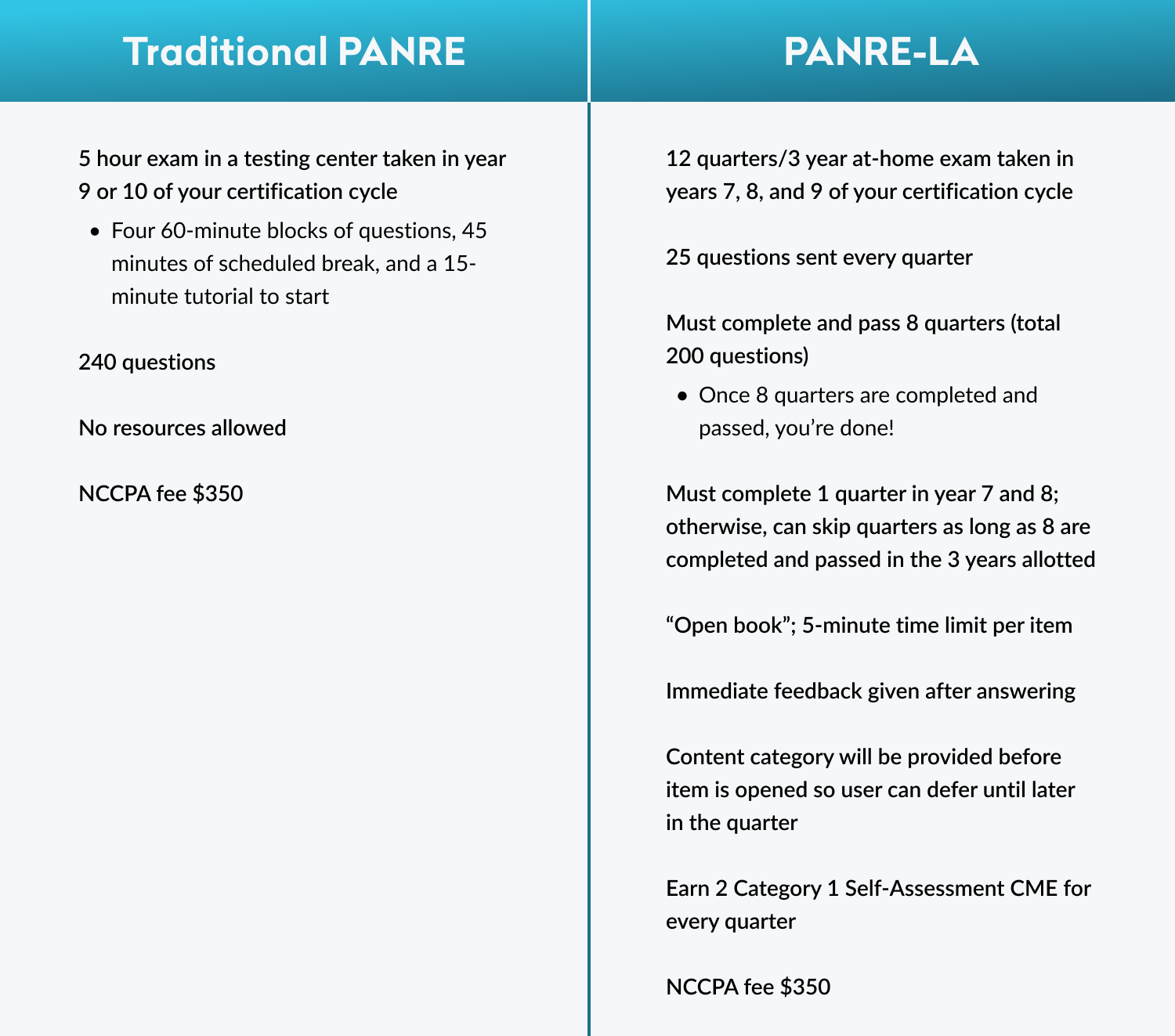 Hippo Education will have searchable written assets following the new 2023 NCCPA PANRE Blueprint that can be referenced while taking the PANRE-LA, so have your Hippo Education account bookmarked and ready for when you open up your PANRE-LA items.
If it's time for your PANRE, you most likely haven't taken a standardized test in 10 years, use our AAPA Hippo Education Question Bank to get yourself back into the swing of answering standardized clinical vignette questions. NCCPA states that they will gather information from each individual's performance during the PANRE-LA and revisit topics previously answered incorrectly. Our Qbank – with its over 2250 questions – has an adaptive algorithm that will help you turn your topics of weakness into areas of strength.
Do you feel really rusty on a certain organ system? Rely on our Hippo Education's AAPA PANRE Review to study these areas to help you feel more prepared as you answer the PANRE-LA items.
Whether you try out the new PANRE-LA option for your recertification or the traditional PANRE, the Hippo Education PA team has you covered! Our team is hard at work getting all things PANRE updated for 2023
Please reach out with any questions you may have at pa@hippoeducation.com.
For the love of medicine,
The Hippo Education PA Team