CME Logging and Tips
You've passed your PANCE (Congratulations!!!), landed your first job as a PA, and now it's time to start focusing on maintaining your NCCPA certification. Part of that process is obtaining and logging continuing medical education (CME) credits. When I first graduated, it was hard to keep straight the different types of CME credits. How do I know if an activity counts as Category 1 or 2? What the heck is the difference between Category 1 and Category 2? What records do I need to keep in case I get audited by the NCCPA? Wait, I can get audited...like the IRS audits taxes?!
As if this wasn't confusing enough, it's important to remember that these CME requirements are specific to what you'll need to keep the "C" behind your name. This may be different from what you need for your state license or credentialing for a hospital system or insurance company.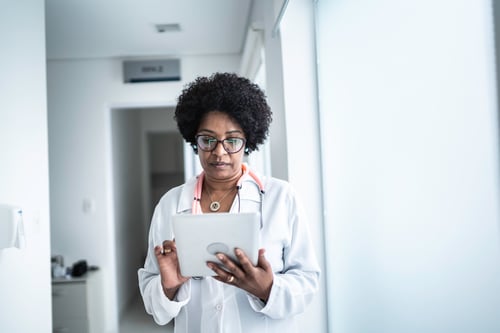 Quick recap of the NCCPA CME requirements: You need 100 CME credits every 2 years, 50 of which must be Category 1 CME credits and the remaining 50 can be Category 1, Category 2, or a combination of the two.
What counts as Category 1 CME credits? In order for an activity to be able to award Category 1 CME credits, it must meet certain criteria set by sponsors of CME activities (eg, AAPA, AMA). Many times CME providers will tell you on their website how many Category 1 CME credits they offer for an activity and which organization sponsors or accredits that activity. You'll commonly see things like "Earn up to 75 AMA PRA Category 1 Credit(s)™" or "Upon completion of this activity you will be awarded 20 CME hours of AAPA Category 1 CME credits". If you are ever confused about whether or not an activity counts as Category 1 CME credits, there is a list of approved sponsors on the NCCPA website. Certificate programs (eg, ACLS, BLS, PALS, ATLS) also qualify as Category 1 CME credits.
There are two special types of Category 1 CME credits: self-assessment and performance improvement (PI-CME). At one point, these were required by the NCCPA to maintain certification. They are no longer required, but the NCCPA weighs these higher than other Category 1 CME credits. The NCCPA gives self-assessment CME activities 1.5 x the stated credit. So, a self-assessment CME activity worth 20 credits will be converted to 30 credits by the NCCPA, once it's logged on the website. If you're looking for self-assessment CME credits, Hippo has two great options, a general practice self-assessment worth 20 credits (30 credits once logged on the NCCPA site) and an emergency medicine self-assessment worth 24 credits (36 credits once logged).
And you can earn double the credit for your first 20 PI-CME credits logged. Check out this link for more information on where to find PI-CME opportunities.
What counts as Category 2 CME credits? According to the NCCPA, activities that count for Category 2 CME credits include "any educational activity that relates to medicine, patient care, or the role of the PA" that does not qualify for Category 1 CME credits. Common examples include journal reading and precepting students.
How do you choose which CME activities to do? Keeping in mind that you need those 50 Category 1 credits every cycle, choose activities that you enjoy. I love activities that keep me engaged and up-to-date with the latest information I need to know for my practice. Earning CME credits can be fun! I love podcasts and our Hippo podcasts are my favorite.
AAPA members can even get a discount on our AAPA PC RAP podcast for primary care, but we also have podcasts for ER, Pediatrics and Urgent Care. Attending specialty conferences are another great way to accumulate a lot of CME credits, while also getting to know fellow colleagues in your specialty. If you precept students or are part of a journal club for work, those are great opportunities to log CME credits for things you're already doing.
Important information on cycle timing: Your two year cycle actually starts in May and overlaps with the previous cycle. For example for your 2020-2022 cycle, you can log CME from May 1, 2020 to December 31, 2022. For your 2022-2024 cycle, your logging window will start on May 1, 2022 and go until December 31, 2024 .
This means from May 1-Dec 31 of your "change over year", the NCCPA gives you the option of what cycle you want to log for. It's a great time to get caught up or to get ahead.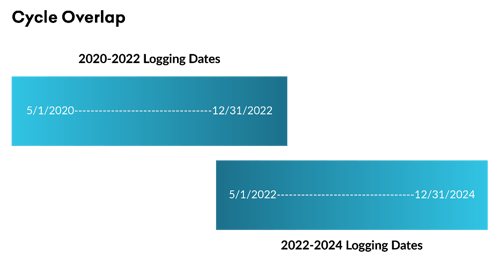 Important housekeeping tip: Keep documentation of Category 1 CME credits for your current CME cycle and the most recent one (for example, if you're currently in the 2020-2022 cycle, you need to keep documentation for the 2018-2020 cycle as well). NCCPA can audit your Category 1 CME credits (not Category 2). I keep a folder on my computer and drop the CME certificate in the folder once I've logged in onto the NCCPA website.
I hope this has been helpful. It can be overwhelming at first to keep track and log CME, but you'll quickly get the hang of it. You can always reach out to us with any questions at pa@hippoeducation.com.
For the love of medicine,
Vicky
---
Resources