Resume Writing Tips and Tricks
You're about to graduate from PA school and enter the job market. Congratulations! Time to craft your resume, a rite of passage as a professional. Maybe you'll dust off those cobwebs from an old resume, or create a new one from scratch. But where do you start? Googling "How to write a resume" will return an endless number of (maybe helpful) results. But, if you're anything like me, I still had questions like, "Do I include my previous job experience, like before PA school?" or "Do I include my clinical rotations?" I was fortunate to have a wonderful staff member at my PA program that helped me write my first professional resume. So, let me pay it forward to you all.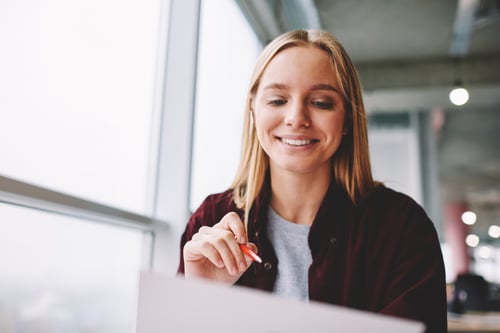 First things first: Your resume (and cover letter...more on that later) is your first impression to your potential employer. Your resume is marketing a product and that product is you! Most resumes are only given a few seconds of consideration, so it's important to make sure yours is attention grabbing so that you can score an interview. Make sure you get the first impression rose and score that coveted one-on-one (any other Bachelor fans here?!).
Resume writing tips/tricks:
Use a template. There are numerous templates on the internet or your word processor program of choice. You can also use a friend or mentor's resume as your template. Here is a sample template that I use for my resume: Sample Resume



Keep it short and simple. As a rule of thumb, your resume should not be longer than 2 pages. Keep the formatting simple; don't try to overcomplicate with fancy fonts or colored text. This could be my favorite resume line but alas, this is the one time in life we cannot be Elle Woods.



Use a professional email address. Your old high school email address, no matter how clever or funny it is, is likely not going to make a good impression. In fact, nearly three-quarters of resumes are discarded because of an unprofessional email address.



Include only relevant job experience and list it in chronological order, starting with your most recent experience. Any relevant healthcare experience prior to PA school is fine to include. But, your summer job at the YMCA in college doesn't need to be included. As a new grad, you may not have any relevant work experience, and that's okay. But, what you should include are your clinical rotations, including location, duration, and any skills you are proficient in.



List your certifications, professional memberships, and any licenses you have. This includes BLS, ACLS, and PALS certifications, As a new grad, you may not have your state license, NCCPA certification, or DEA license yet. It's okay to include those, but indicate that they are pending.



Brag on yourself a little bit. If you have received any awards or have relevant volunteer experience, add it to your resume. You should also include any publications.



Ask for help. Once you've crafted your resume, ask a professor or mentor if they will review your resume and provide feedback.



Don't forget the cover letter. A one-page cover letter is an excellent opportunity to introduce yourself in a more personal way. Use the cover letter to explain why you're interested in the position and what qualifications you have. Here is a sample cover letter that I used when applying for jobs right out of PA school: Sample Cover Letter


Best of luck in your job hunt! Hopefully, these resume tips help make that part of the process a little less stressful. Remember, you can always email us questions at pa@hippoeducation.com. And lastly don't forget, employers will have a stack of resumes on their desk and they are looking for reasons to toss yours out of the pile. So, don't give them one!
For the love of medicine,
Vicky
---
Resources